Have you been searching for a more efficient and rewarding grain marketing experience? You've come to the right place!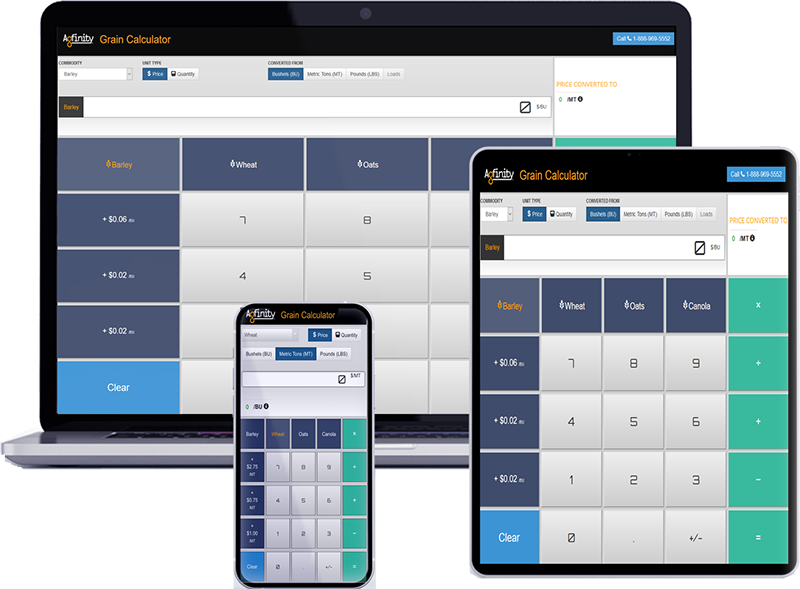 New! Agfinity Grain Calculator
Convert prices and quantity in Bushels (BU), Metric Tons (MT), Pounds (LBS), and Loads.
Use the operators to calculate pricing with Agfinity brokerage.
View Agfinity Grain Calculator
Note: This is a mobile friendly web application only. Not available through app stores at this time.
Important message from Agfinity regarding COVID-19